Britain has welcomed the announcement by leaders of North and South Korea that they are ready to work together on a nuclear-free future for the area.

Foreign Secretary Boris Johnson described Friday's meeting between North Korea's Kim Jong Un and South Korean President Moon Jae-in as "historic".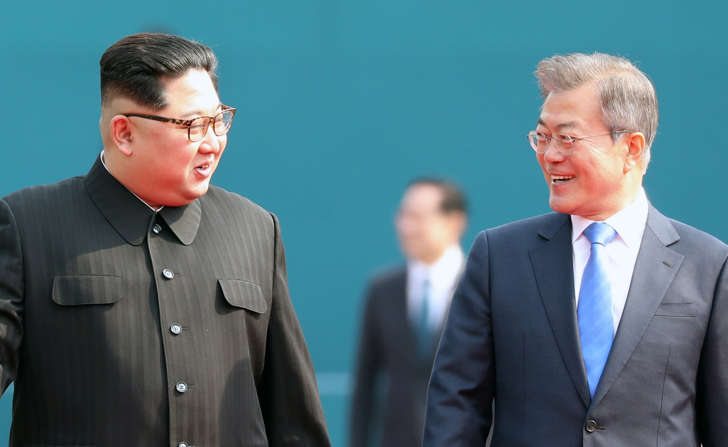 © Getty North Korean leader Kim Jong Un (L) and South Korean President Moon Jae-in (R) shake hands after Kim crossing the military demarcation line for the Inter-Korean Summit April 27, 2018 in Panmunjom, South Korea.But he cautioned that the summit was "not the end in itself" and said it must lead to a change of course by the secretive communist dictatorship in Pyongyang.
The UK will continue to back the strict enforcement of sanctions on North Korea until commitments made in Panmunjom are translated into "concrete steps towards denuclearisation", said Mr Johnson.
In a joint statement, Mr Kim and Mr Moon said that they had confirmed their goal of achieving "a nuclear-free Korean peninsula through complete denuclearisation".
They will jointly push for talks with the US, and potentially China, to convert the armistice which concluded the Korean War in 1953 into a peace treaty, formally ending the state of hostility between the two countries.
The statement came after Mr Kim became the first leader of North Korea to enter the territory of its southern neighbour, with a highly symbolic handshake with Mr Moon in the demilitarised zone dividing their nations.
© Provided by The Press Association The leaders of North and South Korea shake hands at the line dividing their countries in Panmunjom (Korea Broadcasting System via AP)Mr Kim said he felt he was "firing a flare at the starting line in the moment of (the two Koreas) writing a new history in North-South relations, peace and prosperity".
Mr Moon responded that there were high expectations of an agreement that would be a "big gift to the entire Korean nation and every peace-loving person in the world".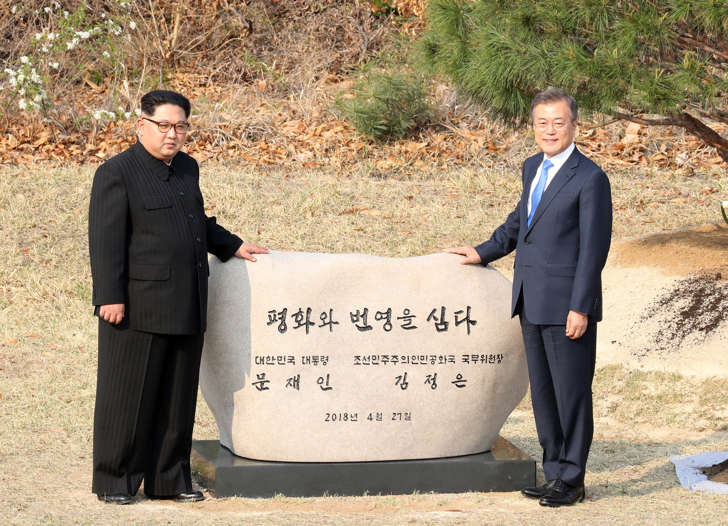 © Getty Historic Korean summit is not the end in itself, warns Boris JohnsonIn a statement released by the Foreign Office in London, Mr Johnson said: "I welcome the announcement that the two Koreas will work towards the complete, verifiable, and irreversible denuclearisation of North Korea, improve bilateral ties and reduce border tensions.
"This historic summit is not the end in itself. There are still many questions to be answered.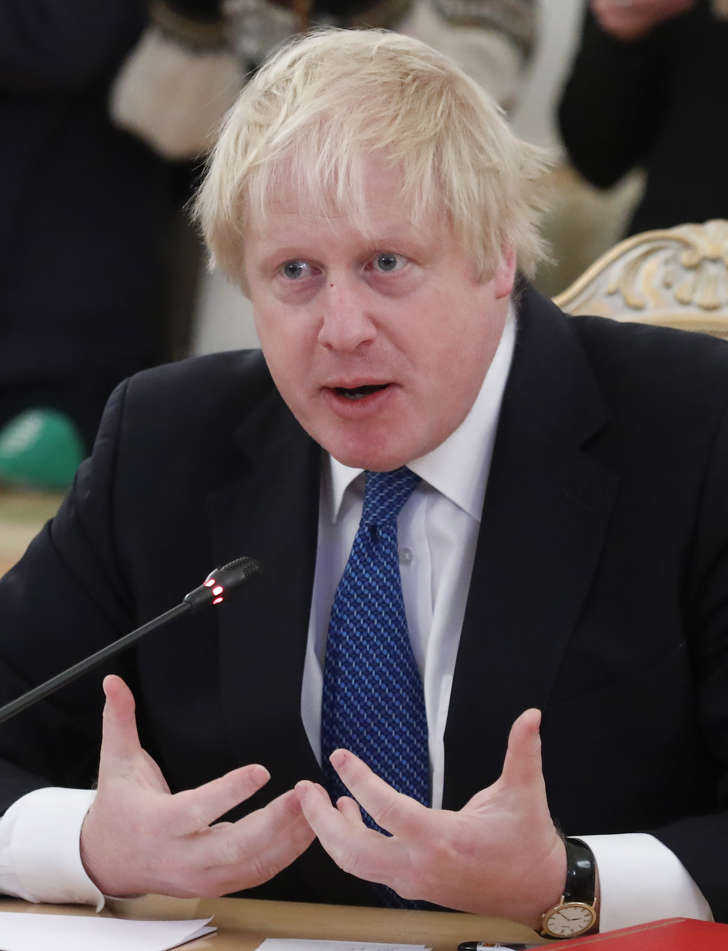 © Reuters British Foreign Secretary Boris Johnson speaks with Russian Foreign Minister Sergei Lavrov during a meeting in Moscow, Russia December 22, 2017."Kim Jong Un's commitment to halt all nuclear and intercontinental and intermediate range ballistic missiles tests is a positive step. We hope this indicates an intention to negotiate in good faith and that Kim has heeded the clear message to North Korea that only a change of course can bring the security and prosperity it claims to seek.
"The UK will continue to work with our international partners to strictly enforce existing sanctions until such time that North Korea turns its commitments into concrete steps towards denuclearisation."
SOURCE: Pressassociation.com