The Ferrari F40 is undoubtably one of the greatest cars of all time, and one that most enthusiasts know plenty about. It's powered by a twin-turbocharged 2.9-litre V8 engine, became the first road production car to crack 200mph, and it was also the last car Enzo Ferrari signed off before he died. But we're willing to bet that even the most die-hard Ferrari fans don't know of the one-off automatic Ferrari F40 built for Gianni Agnelli.
Gianni Agnelli was the extraordinary chairman of Fiat between 1966 and 1996, a man responsible for brokering highly profitable international deals for the Italian brand. But he wasn't your regular pencil pushing boss, not by a long-shot. This gentleman had some serious style with bespoke suits, two helicopters fuelled and ready at a moments notice, and enough charisma to charm the birds from the trees. He loved his cars and even order unique one-off creations such as the world's only [Ferrari Testarossa Spider.
Being a petrolhead and a passionate Italian, Agnelli naturally wanted a Ferrari F40 of his own. However, his advancing years, and a lingering leg injury from a car crash in his younger years, made manual transmissions difficult to use — though that's not to say he didn't desire to change gear himself. A few years prior, the aforementioned Testarossa was built with a conventional three-pedal manual gearbox that featured an automatic mode. A similar modification was made to his Ferrari F40 while it was being built at the factory in Maranello.
With Mr Agnelli's desire to change gear himself at the forefront of their minds, Ferrari engineers returned to gearbox manufacturer Valeo who worked on the Testarossa. Together an ingenious electronic-clutch was developed that automatically engaged when the gear leaver was moved from one position to the next. This invention is surely the missing link between full-blown automatics of today and manual supercars of yesteryear?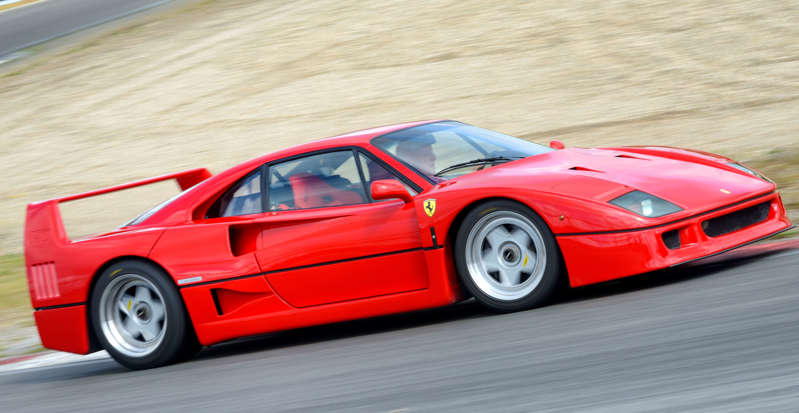 © Sjoerd van der Wal Zandvoort, The Netherlands – June 29, 2014: Red Ferrari F40 1980s supercar driving on the Zandvoort race track during the 2014 Italia a Zandvoort day.
As brilliant as an achievement the automatic F40 was, Gianni Agnelli was approaching and entered his 70s during ownership. As a result, this hairy-chested supercar had only covered around 400 miles when it was sold to its second owner in Turin, Italy.
The one-off Ferrari 'F40 Valeo' as it became known, last surfaced at an RM Sotheby's, much less than an F40 is worth these days — let alone with such history.
We can only begin to imagine what the value to this unique Ferrari would be today, providing that its current owner ever wanted to part with it, of course.
SOURCE: Autoclassics.com