Michelle Pfeiffer decided to dive into social media after Elle Fanning sent her a welcoming tweet as she started shooting Maleficent 2.
The actress had always avoided Facebook, Twitter, and Instagram, but when she realised she had no way of responding to her young co-star, she decided it was time to face her fears and sign up.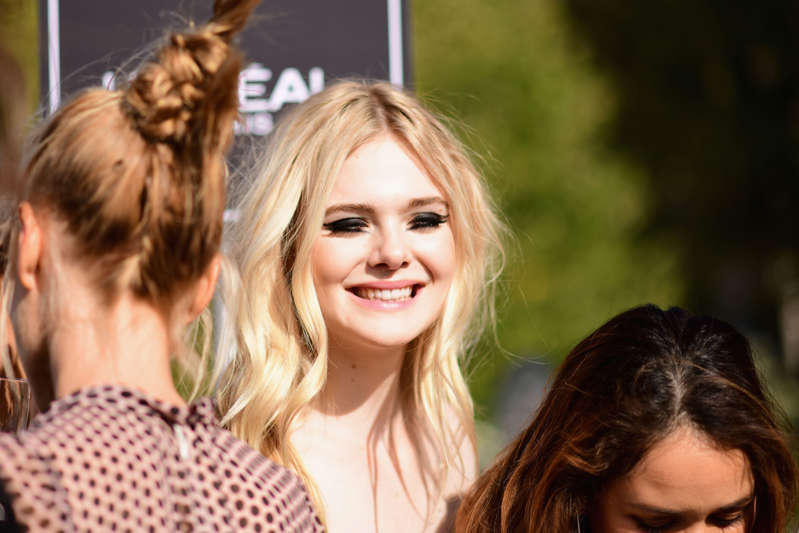 © 2018 Getty Images PARIS, FRANCE – SEPTEMBER 30: Elle Fanning attends Le Defile L'Oreal Paris as part of Paris Fashion Week Womenswear Spring/Summer 2019 on September 30, 2018 in Paris, France. (Photo by Anthony Ghnassia/Getty Images for L'Oreal Paris)
"I wanted to respond, but I couldn't," Pfeiffer tells InStyle. "I had no format. I didn't tweet. I didn't have Instagram. I had nothing."
The actress has since been studying other private stars and how they interact with fans over social media.
"I've started paying more attention and I've been following other celebrities who I think are as private as I am, and even they are venturing into the Instagram world," Michelle shares. "So I'm dipping my toe in. I'll be very tentative in the beginning. But in a weird way, I'm kind of excited about it.
"It's been terrifying for me, honestly. I've spent my entire life avoiding (it), doing as little as possible, in terms of exposure – literally the least that I could get away with as an actress."
She launched her Instagram account last month (Jan19) by posting a video of herself in character as Catwoman from 1992 film Batman Returns.
It's a good time for Pfeiffer to start tweeting and updating followers on Instagram as she is enjoying a career resurgence after a few years off – as well as playing Queen Ingrith opposite Fanning and Angelina Jolie in the Maleficent sequel, she portrayed Janet Van Dyne in Ant-Man And The Wasp and she'll also appear in Avengers: Endgame.
Michelle is also preparing to launch her first fragrance line, Henry Rose.
Source: News.sky.com