London drivers waste 227 hours a year stuck in traffic, travelling at an average speed of 7mph.
Research from motor data company Inrix shows that London is the most congested city for drivers in the UK, and sixth globally. London drivers lost up to £1,680 a year in 2018 due to traffic, Inrix said.

According to Inrix's 2018 Global Traffic Scorecard, UK drivers lost an average of 178 hours a year due to traffic in 2018, at a cost of £7.9bn – an average of £1,317 per driver.
London aside, Birmingham, Glasgow, Manchester and Bristol made up the top five most congested cities in the UK.
Road A406 from Chiswick Roundabout to Hanger Lane, part of the North Circular, topped the list as the most congested road in the UK, with the average driver spending 61 hours a year stuck in traffic.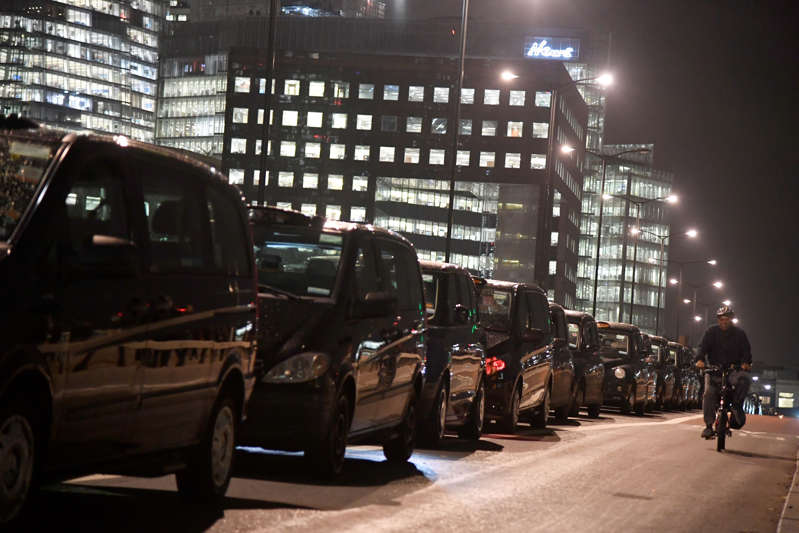 © getty London drivers waste 227 hours a year stuck in traffic, travelling at an average speed of 7mph.Drivers in London and Edinburgh averaged speeds of 7mph, meaning that it is quicker to travel by bike, said Inrix. Worldwide, drivers in Dublin endured the slowest city centre speeds, which average 6mph in peak times.

The Inrix data looked at congestion across more than 200 cities around the world in 2018. Moscow was ranked the most congested city in the world, with an average of 210 hours a year lost to traffic, followed by Istanbul and Colombian capital Bogota.
"Congestion costs Brits billions of pounds each year," said said Trevor Reed, transportation analyst at Inrix. "Unaddressed, it will continue to have serious consequences for national and local economies, businesses and citizens in the years to come.
"In order to avoid traffic congestion becoming a further drain on our economy, it is increasingly obvious that authorities need to adapt. With the help of new and innovative intelligent transportation solutions, we can begin to tackle the mobility issues we face today."
The data also revealed the UK's busiest roads. The three most congested were all in the capital: the A406, Kingsway/Strand/Fleet Street/Cannon Street and the A23. Rounding off the top five were the Leeds Road/Saltaire Road in Leeds and the A34 in Birmingham.
Glynn Barton, director of network management at Transport for London (TfL), said that TfL is taking "bold action to reduce congestion and improve London's poor air quality", which includes extending the Congestion Charge for private hire vehicles.
"To directly tackle poor air quality, we are ensuring that buses, taxis and private hire vehicles are as green as possible, alongside the introduction of the Ultra-Low Emission Zone this April," he said.
The 10 most congested UK cities
London
Birmingham
Glasgow
Manchester
Bristol
Edinburgh
Sheffield
Leicester
Leeds
Liverpool
Source: Independent.co.uk