Labour staff, including some in Jeremy Corbyn's office, are contemplating strike action over allegedly paltry pay rates amid anger at the management style of his chief-of-staff, Karie Murphy.
The Guardian understands Labour made an improved pay offer to staff of an annual rise of 2.2% on Thursday – but that falls short of the staff's demand for a rise in line with RPI inflation, which stood at 3% in April.
The dispute covers all Labour staff, including those at its Southside HQ in Westminster and in the regions, and involves both the GMB and Unite unions.
Several employees the Guardian spoke to, on condition of anonymity, said there were particular concerns about the management culture in Corbyn's office, which they described as ruthless.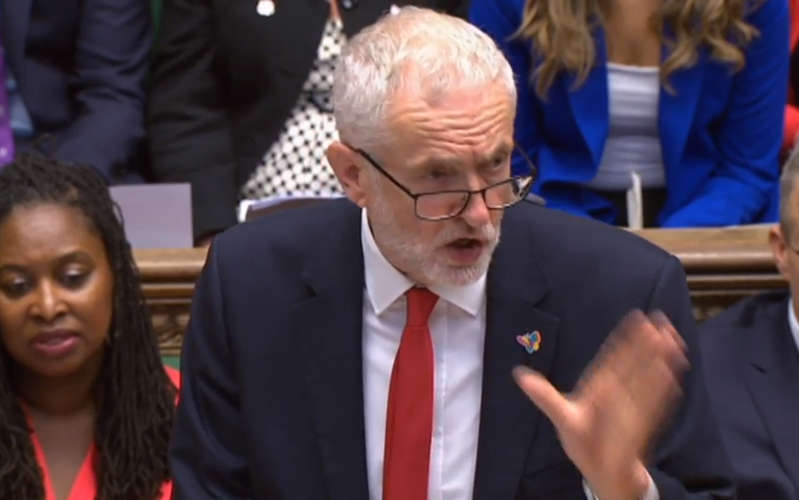 © PA Wire/PA Images Labour leader Jeremy Corbyn speaks during Prime Minister's Questions in the House of Commons, London. (Photo by House of Commons/PA Images via Getty Images)
Staff will be given a vote on the improved offer. Some said they might still vote against the offer "on principle", because they are determined to draw attention to the issue.
"People are not happy with management and a lot of it seems to centre around his chief of staff," said one Labour staffer involved in the dispute.
"There is loyalty to Jeremy but we are very concerned that we have found ourselves in this situation."
They added: "It's got to the stage where people are afraid to speak up as individuals, because when you do you get sent to Siberia. When an individual has that much power in an organisation, it's a concern."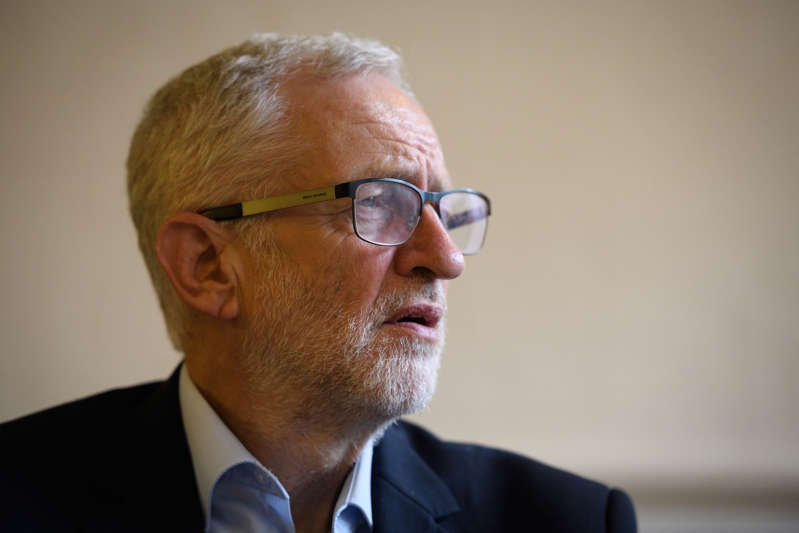 © 2019 Getty Images ILFORD, ENGLAND – JUNE 20: Labour Party leader Jeremy Corbyn talks with community members who moved to Britain in the 1960s and 1970s from the Caribbean islands at the Cardinal Heenen centre on June 20, 2019 in Ilford, England. This Saturday is the second annual Windrush Day when the UK honours the British Caribbean Community's contribution to British life. It was introduced in 2018 on the 70th anniversary of the landing of HMT Empire Windrush from Jamaica. (Photo by Leon Neal/Getty Images)And they said that while they had gathered a number of concerns and sought to raise them with management, no formal grievance had been raised, because complainants preferred to remain anonymous.
At a meeting last week, some staffers said they were so angry they were even prepared to contemplate strike action during the Labour conference – the most critical week in the party's calendar. Many were irked by the 15% pay increase Murphy was awarded last year, taking her salary above £90,000.
Those involved include political advisers to shadow ministers, known as PADs.
Parliamentary records show that 46 people have been issued with parliamentary passes to work in Corbyn's office – including Murphy and other senior party officers.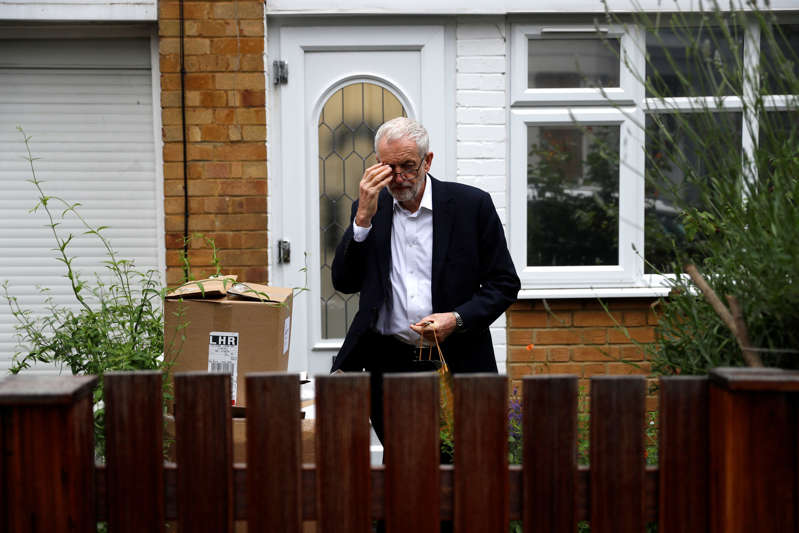 © Thomson Reuters Britain's Labour Party leader Jeremy Corbyn leaves his home in London, Britain June 19, 2019. REUTERS/Peter NichollsMurphy acts as Corbyn's gatekeeper and enforcer, as well as providing political advice and moral support. She and Corbyn's other close aide, Seumas Milne, watched the 2017 general election results with the Labour leader at his Islington home.
Some Labour MPs regard Murphy as one of the driving forces behind the Labour leadership's reluctance to embrace an anti-Brexit position.
But the Guardian understands that staff involved in the dispute span the political spectrum within the party, and they insist they are concerned about pay and conditions, not politics.
A Labour spokesperson said, "Labour is in negotiations with our staff on a pay offer and we are awaiting feedback from our recognised unions on the improved and final proposal we have made.
"It is entirely false to suggest that the staff intend to ballot their members on anything other than pay. Labour operates an open, Union agreed process to allow staff to raise grievances, including against management. It is entirely false to suggest anyone has attempted to raise any grievance through the union agreed processes in relation to the Labour leader's Chief of Staff."
Source: Theguardian.com