More than half of British farms "could go out of business" if the UK leaves the EU without a Brexit deal, a leading farming expert has warned.
Dr Sean Rickard, former chief economist at the National Farmers' Union (NFU), warned a perfect storm of new barriers to selling in Europe, new competition at home from around the world and loss of subsidies could decimate many farms.
Speaking as part of the launch of the new Farmers for a People's Vote group, he warned British agriculture could suffer "the most serious economic shock" of any industry.
Campaigners plan to march with a small flock of sheep past the Cabinet Office in central London today, where part of the government's no deal plans are being coordinated.
Rickard said in a statement released by the People's Vote campaign that the Leave campaign had envisaged Britain quickly securing a new trade agreement with Europe, but "the reality looks very different."
He said more than 40% of UK farms would be running at a loss without subsidies known as the 'basic payment.'
"If at the same time the Government removes all tariffs and so depresses prices, these two factors combined will render over 50% of farms in this country unviable."
He claimed the government would not be able to fulfil all its promises to compensate various affected sectors, making the chances of full compensation "remote" for farmers.
"British farmers will be caught between increased competition from third countries importing produce to the UK, and increased difficulty and cost when exporting to our biggest market, the EU," he added.
"Free trade agreements to reduce those barriers will take many years to negotiate. Coupled with the loss of the basic payment scheme of support payments by 2022, the driving down of farm revenues means that more than half of farms could go out of business."
The National Sheep Association in Wales has previous warned a no-deal Brexit would be "absolutely catastrophic" for farmers and could even 
It comes as expectations grow that the UK will crash out of the EU without a deal, undoing decades of increased economic and other ties with Britain's biggest trading partner.
There are few signs of willingness to compromise from the UK government or the EU on their red lines to secure a smooth exit that continues the current frictionless trading relationship, legal status quo and collaboration on security, travel and many other areas.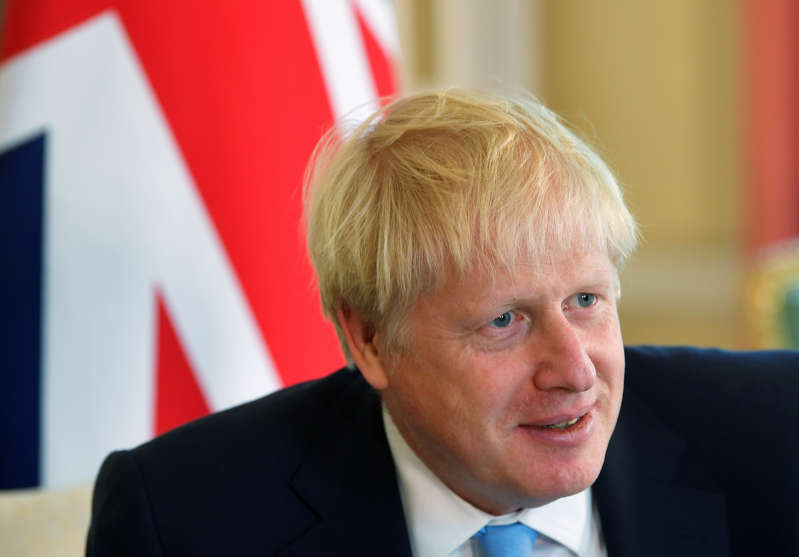 © Getty Britain's Prime Minister Boris Johnson
New prime minister Boris Johnson has said he will ramp up preparations for a no-deal Brexit, saying Britain must leave "come what may" on 31 October given the referendum result.
But countless businesses and experts have warned it could be catastrophic for the UK economy. The government's own budget watchdog has said Britain could be plunged into recession, soaring unemployment, prices and government debt while business investment, house prices and real wages could slump.
Source: Uk.finance.yahoo.com