Boris Johnson has dismissed calls to immediately release official assessments on the impact of a no-deal Brexit after labelling potential food and medicine shortages as just "bumps in the road".
Downing Street had said that the leaked dossier on the impact of no deal – warning of shortages, possible recession and months of chaos at ports – was outdated.
But Jeremy Corbyn said these claims "can't be trusted" and that Operation Yellowhammer documents should be released in full so that businesses and consumers can prepare.
A government spokesperson rejected the call, saying "extensive information" on what businesses and citizens need to do to prepare for Brexit is already available online.
It came after Mr Johnson dismissed a push from more than 100 MPs, backed by the Labour leader and his shadow chancellor, John McDonnell, for parliament to cut short its summer break in order to tackle the looming exit from the EU on 31 October.
The government was embroiled in a separate row yesterday over when the leaked documents were written. Though Michael Gove, who is in charge of no-deal preparations, said the dossier was an "old document", it was reported that the assessments were sent to devolved governments as recently as this month.
As the row escalated, Mr Corbyn called for the latest assessments to be released immediately.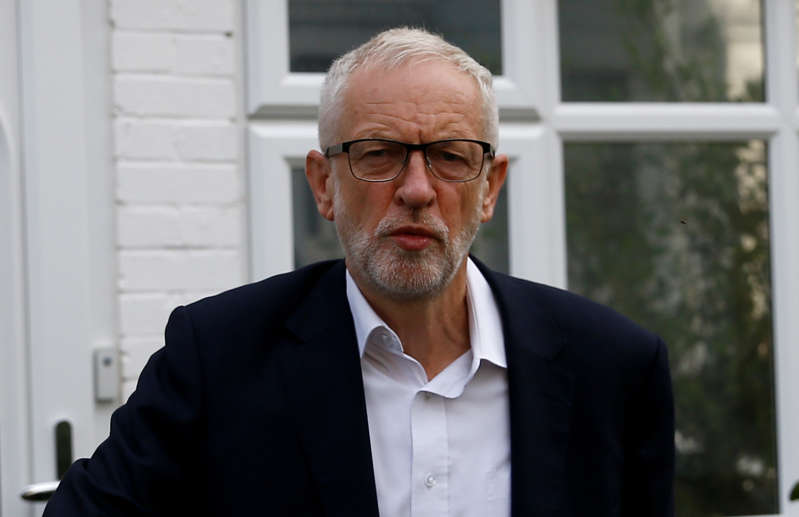 © Thomson Reuters Britain's opposition Labour Party leader Jeremy CorbynSpeaking as he prepared to meet business leaders to discuss the potential impact of no deal, the Labour leader said: "The government's own Operation Yellowhammer dossier makes the chaos and damage that will be caused by Boris Johnson's no-deal Brexit crystal clear.
"If the government wants to be believed that it doesn't represent the real impact, it must publish its most recent assessments today in full. Boris Johnson's denials can't be trusted, and will do nothing to give businesses or consumers any confidence that the dire state of affairs described in these documents aren't right around the corner.
"What we know for sure is that this government is wilfully committed to a policy that the prime minister and the cabinet know will destroy jobs, push up food prices in the shops and open up our NHS to a takeover by US private companies."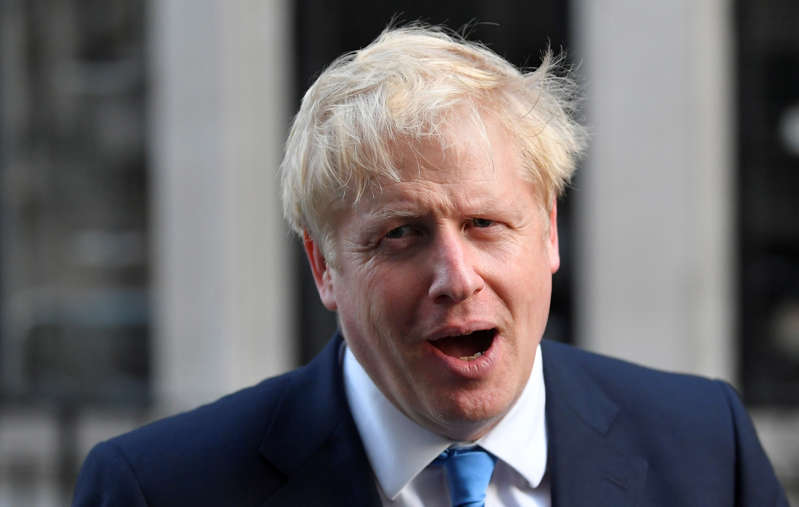 © Thomson Reuters Boris JohnsonHe claimed that Mr Johnson wanted to "use no deal to create a tax haven for the super-rich on the shores of Europe and sign a sweetheart trade deal with Donald Trump", and promised that Labour would do everything it could to stop a no-deal exit.
Operation Yellowhammer is the codename given to government contingency planning for a potential no-deal Brexit.
The leaked dossier on the plans warned that the UK could be faced with months of chaos following a no-deal exit, including a three-month "meltdown" at ports, a hard border in Northern Ireland, and shortages of some foods, medicines and fuel.
It said delays at ports would "affect fuel distribution" and that medical supplies would be "vulnerable to severe extended delays". Attempts to avoid the return of a hard border in Northern Ireland were likely to prove "unsustainable", it said.
On Monday, Mr Johnson dismissed the potential chaos. Speaking during a visit to a hospital in Cornwall, he said: "'I'm not going to suggest that there won't be – as I said on the steps of Downing Street – there may well be bumps in the road but we will be ready to come out on 31 October, deal or no deal."
It was also reported on Monday that British diplomats across Europe were preparing to take part in a government-wide rehearsal for a no-deal exit from bloc.
BuzzFeed News said the operation – codenamed "Exercise Yellow Rehearse" – is being led by the Cabinet Office and is due to take place three weeks before the Brexit deadline of 31 October.
Responding to the demand for the Operation Yellowhammer documents to be released, a government spokesperson told The Independent: "The government has significantly stepped up preparations for Brexit on 31 October and, as the chancellor of the duchy of Lancaster has made clear, this document is out of date.
"We will continue to work flat out to make sure that our departure from the EU is as smooth as possible – whatever the circumstances.
"Extensive information on what businesses and citizens need to do to prepare is already available on gov.uk and we will continue to publish information that is accurate and up to date."
Source: Independent.co.uk