GREEKS ABROAD
Ambassador of Greece meets with Archbishop Makarios of Australia
The Ambassador of Greece in Australia, George Papacostas, visited the headquarters of the Greek Orthodox Archdiocese of Australia in Sydney on Thursday, March 31.
Mr Papacostas was joined by his wife and they met with His Eminence Archbishop Makarios of Australia.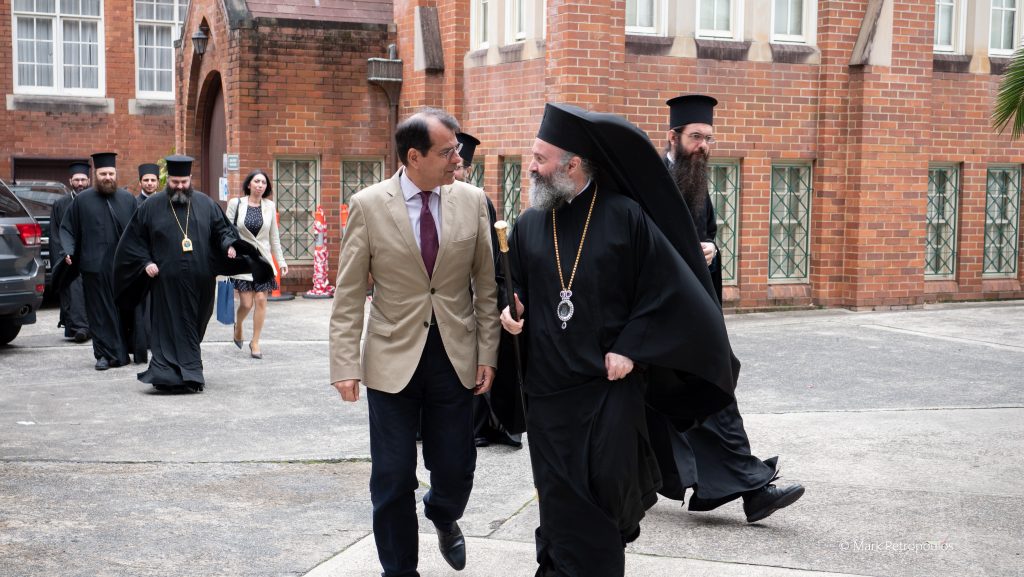 After being welcomed to the headquarters by Archbishop Makarios and their Grace Bishops Elpidios of Kyaneon and Bartholomew of Charioupolis, the Ambassador and his wife were given a tour of the recently restored Holy Cathedral of the Annunciation of Our Lady.
During the tour, they were informed about the restorations which were undertaken after the devastating fire at the Cathedral on September 30, 2021.
A meeting followed in the office of Archbishop Makarios where the two discussed issues of mutual interest, including the needs of the Greek diaspora in Australia and the continued co-operation between the Archdiocese and the Greek consular authorities.
At the conclusion of the meeting, Papacostas gave Archbishop Makarios a book about Ancient Greece.
Source: Greekherald.com.au