AUTO MOTO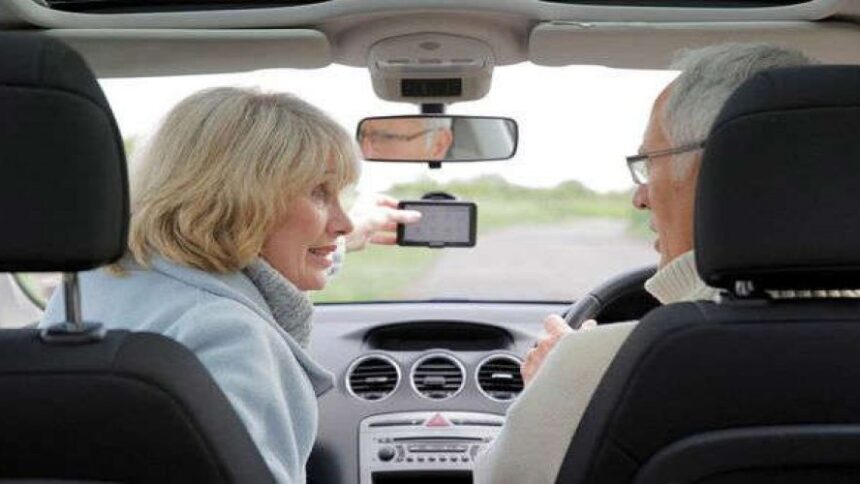 Elderly drivers may be hit with new driving licence rules and restrictions in proposals
Experts at IAM RoadSmart are pushing for some elderly road users to be issued a "flexible" driving licence. These will restrict drivers to using only local roads and prevent them from driving at night.
A study from the group found nearly half of elderly motorists back the idea.
A total of 46 percent of more than 3,000 motorists aged over 60 said they backed the idea for a flexible licence scheme.
Neil Greig, Director of Policy and Research at IAM RoadSmart said a flexible scheme would allow older drivers to "maintain their mobility".
However, he said the new scheme would help "reduce the cost to society".
He said: "Flexible licences are already used in some countries, including the USA and Australia.
"In these places, following an official assessment, older drivers can continue behind the wheel, but in a restricted area, type of road, or time of day.
"IAM RoadSmart supports a flexible driving licence pilot project in the UK to test whether this approach would allow some older drivers to maintain their mobility and still reach local services.
"This would maintain their quality of life as well as reduce the cost to society of bringing services to them."
                                 © Getty elderly driving restrictions rules uk
The research from IAM RoadSmart shows many older drivers were still willing to be tested.
Nearly two-thirds of respondents (65 percent) said they would use a DIY kit to test their driving abilities if one was available.
Mr Greig said their research "bodes well for the policy changes" they are pushing for.
"They have called for an "immediate review of driver licensing" as part of new plans to "make Britain's roads even safer".
Neil Greig said: "Far be it from being driven off the road, our research shows that many older drivers are confident in their driving and happy for their health and driving skills to be periodically tested to determine that they are still up to scratch."
He added: "The fact that over half of older drivers are willing to undergo extra driving checks bodes well for the policy changes we advocate.
                                © Getty elderly driver driving licence changes
"These include an immediate review of driver licensing, offering mature drivers reviews on prescription and a joint education campaign to help drivers start to plan for their future mobility needs.
"With everyone moving in the same direction, we can drive down accidents on the road, making Britain's roads an even safer place to be."
Back in March, experts at Drive Mobility also called for elderly drivers with medical conditions to be given some road freedoms.
They suggested putting limits on how far drivers could travel and the times they could do so.
They suggested some elderly drivers could even have trackers installed on their vehicles to ensure they were following the restrictions.
Source: Express.co.uk