GREEKS ABROAD
Greeks named among Australia's top 100 young entrepreneurs
The Top 100 Young Entrepreneurs in Australia for 2021 have been named and among the influential list are five Greek Australians.
To celebrate their accomplishments, we take a look at their impressive careers so far.
18. Chris Anastasi and Nathaniel Anthony (Muscle Nation):
Chris Anastasi and Nathaniel Anthony started Muscle Nation about five years ago from a spare room in Nathaniel's grandma's house and now it's grown into a multimillion dollar empire selling activewear, supplements and health food.
In July, Chris and Nathaniel also announced a nationwide deal with Coles for its custard filled Protein Bar.
"It is rare to see an Australian online retailer successfully secure a deal with a large national grocer so when the opportunity presented itself we wanted to do something special," Chris said at the time.
To keep pace with growth, the company is also set to open a new facility in early 2022.
42. Michael Christidis (Untitled Group):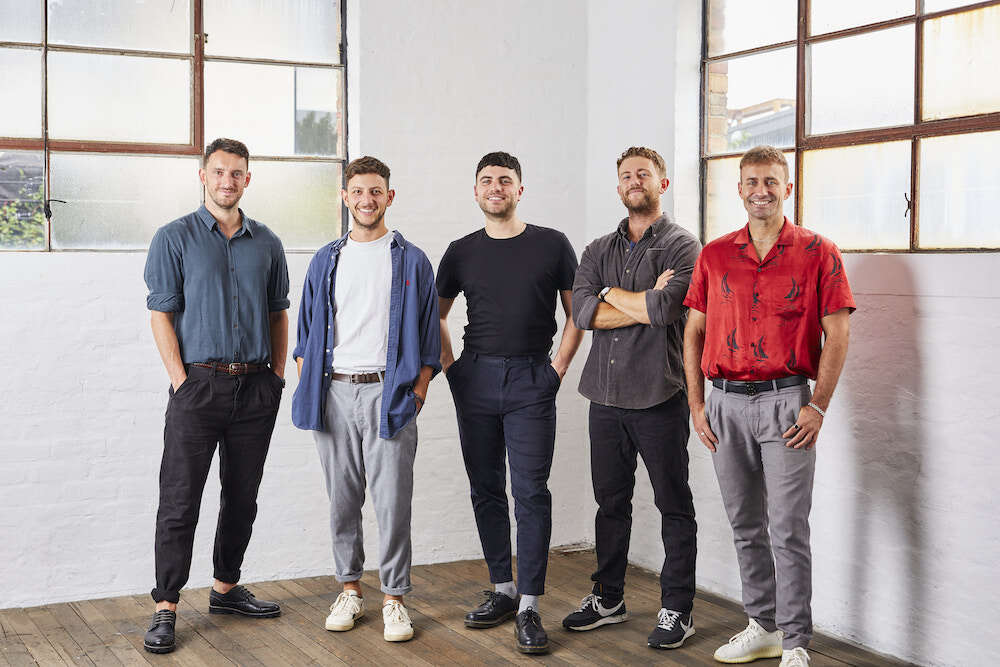 Michael Christidis, along with Nicholas Greco, Christian Serrao, Filippo Palermo and Thomas Caw, all founded Untitled Group.
The company organises some of Australia's most beloved music festivals and events, including Beyond The Valley, Pitch Music and Arts, Ability Festival and Wildlands.
But due to most of these events being cancelled this year due to COVID-19, the boys pivoted their business model and instead ran live-streaming events, launched a domestic artist agency with more than 30 artists already signed to it, purchased South Yarra nightclub The Emerson, and doubled staff numbers.
The company also began supporting Australian brands the founders loved, including investing in fellow Top 100 lister Mr Yum and a $300,000 investment in pear juice brand Bae Juice.
For 2022, Untitled Group has planned more than 100 COVID-safe events.
55. Alexis Soulopoulos (Mad Paws):
Mad Paws is a pet services giant and was founded by co-CEOs Alexis Soulopulos and Justus Hammer, alongside Jan Pacas, in 2014.
The company was listed on the ASX in March this year as 'MPA' following an IPO which bagged Mad Paws $12 million in capital.
Though the MPA shares remain hovering around the initial $0.20 IPO price, its presence on the boards represented a turning point for the company.
The company is in the process of growing its tech-focused online marketplace for services like pet sitting, dog walking, pet food and pet insurance.
Since listing, Mad Paws made its first acquisition – dog treats and toys subscription service Waggle Club – for $3 million in June.
90. Nicholas Mitrosillis (The Yiros Shop):
From its origins as an authentic Greek food takeaway chain with outlets spread around Southeast Queensland, The Yiros Shop could be set to skewer a new market segment after a successful drive-thru launch in Logan early this year.
The concept has given founder, Nicholas Mitrosillis, the confidence to roll out more drive-thrus as the main source of expansion in the near future.
Mitrosillis says it is actually easier to secure sites for The Yiros Shop with drive-thru given the lack of Greek food options in the format.
"You can't go put three burger places next to each other, two Mexican places, so we always get asked to go in the mix," Mitrosillis says.
In the future, the entrepreneur plans to open up restaurants all over Australia with an ambitious goal to create the biggest Greek food franchise in the country, and one of Australia's largest fast-food franchises.
91. Harry Karefilakis (Kare Group Australia, Ethos Electrical Services, All Steel Designs)
After persisting through lockdowns in Melbourne with his electrical contractor Kare Group in 2020, Harry Karefilakis launched his second business in the sector in 2021 to cater to larger, unionised projects.
In the second half of this calendar year, Karefilakis also launched All Steel Designs, a nationally-focused business that provides internal steel doors and front doors for houses.
"I just love business. I can sit and work on someone else's business for days, not getting paid and I don't even notice I'm doing it." Karefilakis says.
Source: Greekherald.com.au