GREEKS ABROAD
In Photos: Pancretan Association of Melbourne welcomes Evzones with dinner event
With some lyra and traditional delicacies, the Pancretan Association of Melbourne welcomed the Evzones to the Cretan Village on Tuesday night.
The dinner event is one of a number of events attended by the Evzones during their official visit to Australia, including the ANZAC Day march at Melbourne's Shrine of Remembrance.
A number of officials attended the Pancretan event to honour the Evzones including, the President of the Pancretan Association of Melbourne, Manuel Starakis; the President of the World Council of Cretans, John Nikolakakis; the President of the Cretan Federation of Australia and New Zealand, Antonis Tsourdalakis; the Consul General of Greece in Melbourne, Emanuel Kakavelakis; and the Greek Presidential Guard Leader, Major Vasilios Sakelaropoulos; among many others.
The event was emceed by Rena Fragioudaki, who expressed her gratitude to the Evzones for visiting Melbourne.
"The Evzones are the ones who represent all Greeks and the history of our homeland," Ms Fragioudaki said on the night. "They are the guardians of tradition and symbolise all the struggles and heroic deeds of our ancestors."
In an interview with The Greek Herald, Mr Starakis also said it was "a great honour" to host the Evzones at the Cretan village.
"It shows that Greece has not forgotten us, no matter how far away we are. It embraces us. Greece honours us with its hospitality, presence, love and generosity.
"This is the most important thing for our children to see to be able to grow up and feel Greek. To see the Greek Presidential Guard stomping their feet and to know that we are alive and fighting for Greece."
Mr Starakis also referred to the upcoming 81st anniversary of the Battle of Crete which will be celebrated on May 20.
"It is a very important anniversary for us. We honour the fallen who, with their sacrifices, allowed us to be here today. Let us not forget that the Battle of Crete changed the course of the Second World War," Mr Starakis said.
At the conclusion of the formal proceedings, the Pancretan Association and Cretan Federation offered gifts to the Greek Presidential Guard. The Evzones also thanked the Consul General and Mr Starakis, and presented them with special gifts.
People then enjoyed food, music by Sifi Tsourdalakis and his band, and Greek dancing.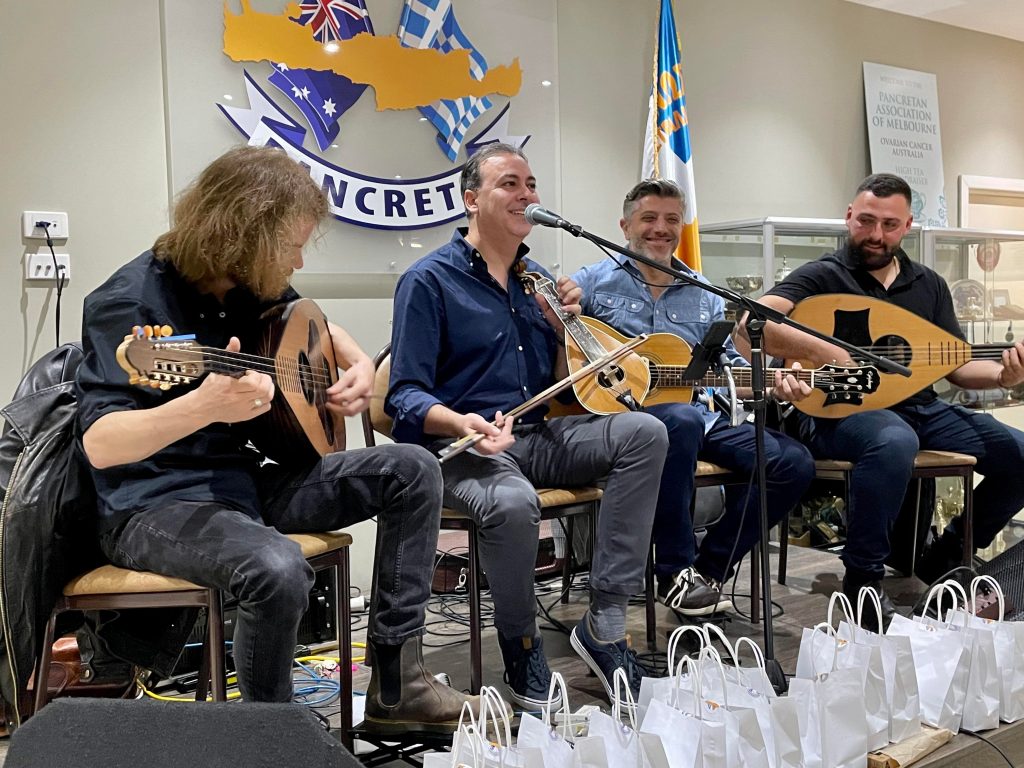 *All photos copyright The Greek Herald / Argyro Vourdoumpa.
Source: Greekherald.com.au