UK NEWS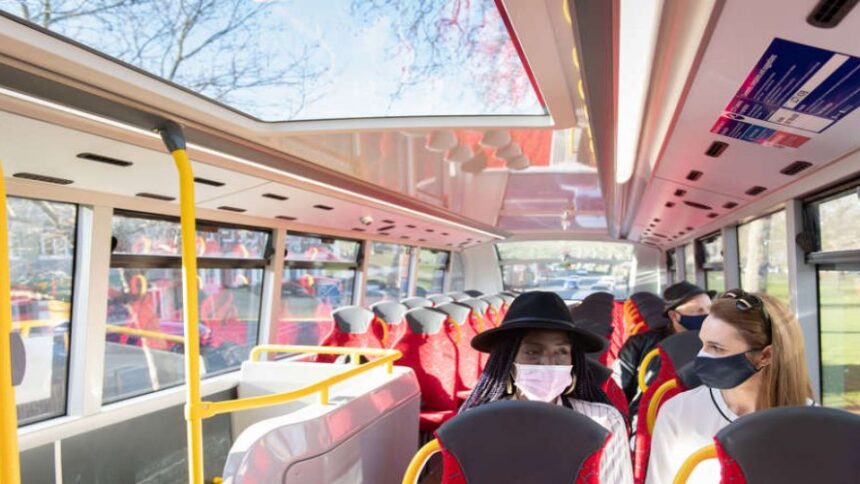 TfL plan to speed-up London buses: not stopping at bus stops and banning cars from key roads
Express buses that skip bus stops and banning cars and taxis from key roads are among the plans revealed on Friday to speed up London's bus fleet.
Transport for London wants to make journeys 10 per cent quicker at a time average bus speeds have again fallen below 10mph due to the increase in car use and number of home delivery vehicles.
TfL also pledged in its bus action plan to eliminate all bus deaths and serious injuries by the end of the decade, despite a spate of fatal collisions involving pedestrians, including at Victoria station, Shoreditch and Regent Street.
The plan promises 25km of new bus lanes by 2025 and the possibility of more streets being converted in the style of Tottenham Court Road, where only buses and bikes are allowed 8am-7pm, Monday to Saturday.
A "limited stop" bus service on Old Kent Road is set to be considered this year after the success of the X140 between Harrow bus station and Heathrow, where it serves only around one in three stops alongside the conventional 140 service.
TfL wants to accelerate the electrification of the 9,000-vehicle bus fleet but says £500m of help from the Government would be needed for this to happen by 2030, rather than the 2034 current target date.
Its vision is for more buses like the electric vehicles recently introduced on route 63 that links King's Cross and Honor Oak Park.
However its hopes of improving bus journey times will be made more difficult by a four per cent reduction in bus mileage, being implemented to save cash.
TfL's action plan states: "We believe that, on balance, these reductions will not significantly damage our ability to attract people back to our network or the Mayor's and Government's shared policy objectives.
"However, at this point further reductions would not be supported by evidence and could put London's recovery in jeopardy.
"We need to welcome our customers back, encourage them to use the bus for more of their trips and attract car drivers to use the bus."
TfL says the changes on Tottenham Court Road "improved journey times on four bus routes, as well as reducing congestion across the area".
It announced last December that the majority of bus lanes on London's red routes would be converted to operate 24 hours a day, seven days a week.
© Provided by Evening Standard KSI: The number of people killed or seriously injured in bus collisions (TfL)
The number of people being killed or seriously injured by a bus has fallen from 251 in 2017, including eight deaths, to 128 in 2020, including seven deaths. However the 2020 figures are artificially low due to the pandemic causing a big reduction in journeys.
TfL aims to improve bus safety by retro-fitting "intelligent speed assistance" that limits speeds, tackling fatigue in bus drivers, with "fatigue detection technology" being rolled out to 500 buses by the end of 2022.
Louise Cheeseman, TfL's director of buses, said: "We are excited to set out our bus strategy for the rest of this decade, which is all about creating a bus service reflective of our customers and their evolving needs, supporting a sustainable recovery from the pandemic, making London a net zero city by 2030 and improving people's safety and wellbeing. 
"Buses are already an efficient, convenient form of public transport and London has the largest green bus fleet in western Europe, but we need to raise the bar. Ultimately, it's about making the bus the natural choice over the car."
Emma Gibson, chief executive at London TravelWatch, which represents passengers, said: "TfL is spot-on in setting out what needs to be done to get more people using the bus. Making it quicker to get from A to B is key to this, and improving journey times is a win-win as it saves TfL money which can be re-invested in bus routes, particularly in outer London.
"But getting more people using the bus also requires protecting existing routes, and supporting this and the wider ambitions of the Bus Action Plan can't be done without long-term funding."
Source: Standard.co.uk