EUROPE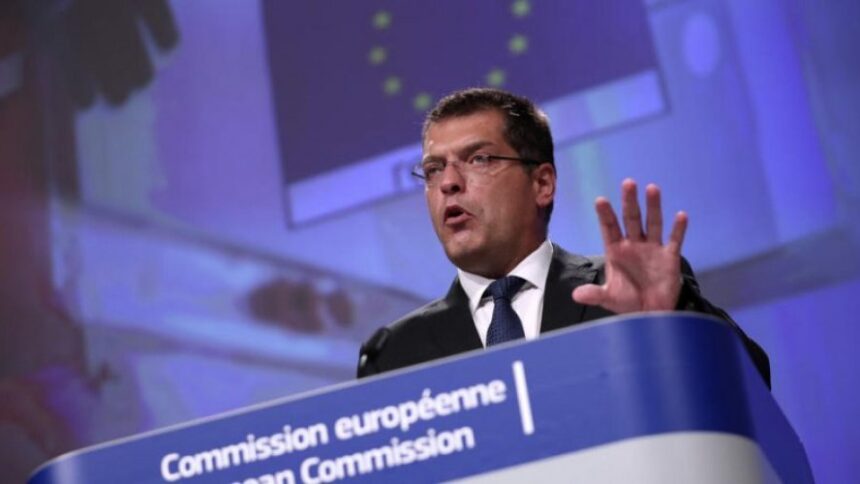 Ukraine refugee crisis set to intensify, warns EU aid chief
The EU's Crisis and Humanitarian aid chief on Tuesday warned that the humanitarian crisis in Ukraine and its neighbouring countries could well intensify in the coming days as Russia's invasion of Ukraine becomes increasingly 'brutal'.
Speaking at a hearing with the European Parliament's Development Committee on Tuesday, Crisis Management and Humanitarian Aid Commissioner Janez Lenarčič said that the crisis was of "an entirely different magnitude", amounting to a "humanitarian catastrophe on a scale not seen in many decades."
"I fear that this war will get even more brutal in the coming days, and I fear that the effects on Ukraine's people will be felt for more years to come," he said, describing Russian President Vladimir Putin and Belarus's Alexander Lukashenko as "two autocrats who are abusing their power and are facilitating an attack on their neighbour, and there is no sign that they will stop any time soon."
Twenty four EU countries have taken steps to provide aid to Ukraine, and the European Commission has already mobilised €90 million in aid which the Commissioner said was only a first step.
Lenarčič told MEPs that it was proving extremely difficult to get supplies to those in need.
"The problem is that as the war rages, the humanitarian aid actors can only act in a limited way," said Lenarčič.
However, while intense fighting continues and a 60km convoy of Russian tanks and military vehicles block the roads, the Commissioner reported that the first aid truck had reached Kyiv and more were on their way.
He pointed to the UN's estimate that the war will result in four million refugees, while 12 million people will require aid and shelter.
Around 660,000 refugees have already fled Ukraine to neighbouring countries in the past six days, according to the latest government data compiled by UNHCR, the UN Refugee Agency, and the situation looks set to become Europe's largest refugee crisis this century. The EU has also announced plans to accept Ukrainian refugees for up to three years without asking them to apply for asylum.
The United Nations is expected to announce a flash appeal for humanitarian funding later today, expected to exceed $1billion.
Lenarčič urged MEPs to use a European Parliament resolution on the crisis to encourage national governments to be "generous with the funding appeal".
He also hinted that Russian leaders could face criminal charges for war crimes. "The entire invasion by the Russian Federation is a gross violation of international law," said Lenarčič, pointing to the targeting of civilians, attacks on civilians and denial of the humanitarian space.
"We all know how Russian forces behaved in Syria, and we keep calling on Russia to respect international humanitarian law," he added.
Lawmakers also raised the reports that African nationals had been prevented from leaving Ukraine at border points, which prompted the African Union to state that "reports that Africans are singled out for unacceptable dissimilar treatment would be shockingly racist and in breach international law."
However, those allegations were dismissed as 'fake news' and Russian disinformation by Polish MEP Beata Kempa. Poland took in more than 100,000 refugees in a single day on Sunday.
[Edited by Alice Taylor]
Source: Euractiv.com