GREEKS ABROAD
Darwin's Greek community marks Independence Day with wreath laying and school celebration
The Greek Orthodox Community of Northern Australia (GOCNA) marked Greek Independence Day over the weekend with a special school celebration and wreath laying ceremony.
Celebrations began on Saturday with His Grace Bishop Silouan of Sinope paying a visit to the Greek Orthodox School of Darwin in Nightcliff, where young students performed poems and songs in honour of the heroes and heroines of the Greek Revolution.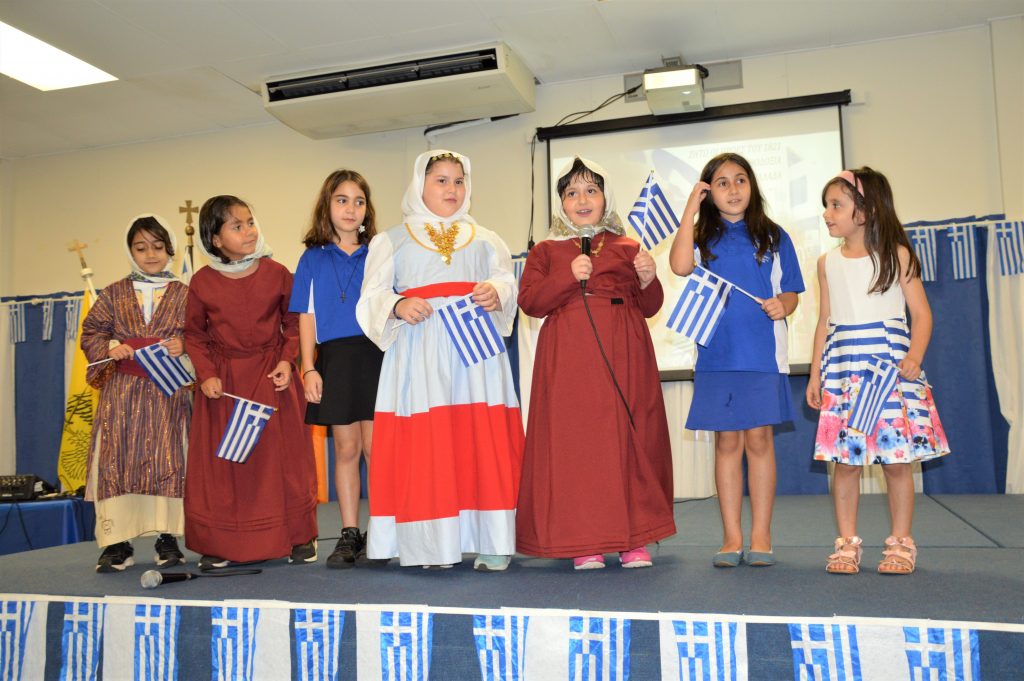 The students also participated in a small march on school grounds before Bishop Silouan was treated to a small dinner surrounded by the School's staff and members of its executive committee.
This event was followed by a small Doxology and wreath laying ceremony at St Nicholas Greek Orthodox Church in Darwin on Sunday.
Bishop Silouan presided over the Doxology and later he, along with a number of other dignitaries and Greek community members, laid wreaths at the small cenotaph located on church grounds.
The other dignitaries included, but are not limited to, the Honourable Paul Kirby MLA, representing NT Premier Michael Gunner; the Honourable Marie-Clare Boothy MLA, representing the Leader of the NT Opposition Lia Finocchiaro; the Honorary Consul General of Greece in Darwin, John Anictomatis; Councillor Sylvia Klonaris, representing the City of Darwin; and the President of GOCNA, Nicholas Poniris, who was emcee of the event.
It was an enjoyable weekend celebrated by all in the local Greek community.
*All photos supplied by GOCNA.
Source: Greekherald.com.au