ECONOMY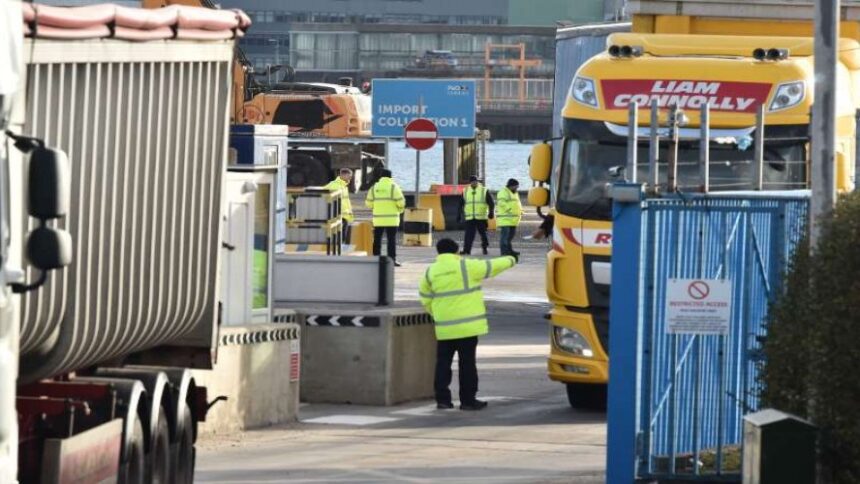 Food shortage fears after Brexit border delays
Ministers are considering relaxing post-Brexit border checks on food imports from the European Union because of concerns about food shortages in UK supermarkets, it has been reported.
Brexit minister Lord Frost is considering "lighter touch" controls on certain imports from April 1, reports the Observer.
A source told the newspaper that Lord Forst is preparing to the put plans before fellow cabinet ministers this week.
The proposals are expected to include proposals to scale back plans for full custom checks which are due to start on July 1.
As of January 1, the UK officially left the EU single market and customs union, and began operating on fresh terms.
The deal avoids tariffs and quotas, but companies now have to fill in new forms – such as export health certificates and declarations – and some face new duty rules.
Under the current plans for food exports, all items of animal origin such as eggs, milk, meat and honey, and regulated plants, require full documentation.
From July 1, all businesses exporting to the UK will be required to complete customs declarations and goods could be subjected to physical checks at new UK customs centres.
"The worry is that if we go ahead with more checks and move to checks on imports, then exporters will not be prepared and on this side we are not ready for that either," a senior industry offical told the Observer.
They added that the infrastructure currently wasn't in place to account for all of the checks that would need to take place.
Boris Johnson said on Sunday that there were "bound" to be issues that needed ironing out between the UK and Brussels.
Speaking during a visit to a vaccination centre in north London, he said: "I'm full of optimism about the future and the partnership we are building."
Last month, chief executive of the Food and Drink Federation (FDF) Ian Wright, told MPs on the International Trade Select Committee that food exports had been cut by at least half since the start of January despite the Government's last-minute Brexit deal.
© Provided by Evening Standard The Prime Minister said he was optimistic about building a good relationship with the EUPA Wire
He told the committee: "We agree with other trade groups that food exports to the EU have declined by 50-60 per cent in January.
"That may be because companies have stockpiled three or four months of goods on the other side of the Channel and they may bounce back, but that is a big number to recover in the next few months."
He stressed that he was "particularly concerned" about uncertainty among officials overseeing new trade checks.
"This is not trivialising it, but in many cases they are making it up as they go along, because they don't know what would happen with particular certificates," he said.
Mr Wright also warned that the UK could be "50,000 customs agents" short of what is needed when import regulations are enforced from April.
Source: Standard.co.uk