GREEKS ABROAD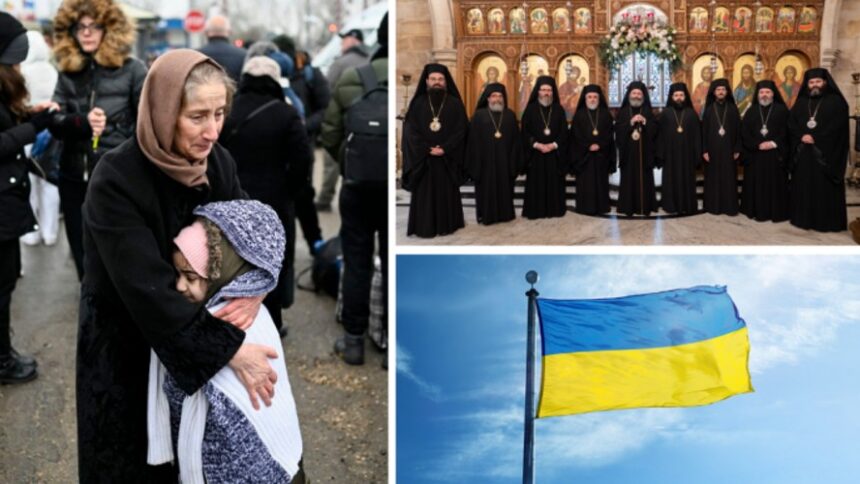 Greek Orthodox Archdiocese of Australia offers 30 scholarships to children of Ukrainian migrants
Thirty scholarships have been offered to children of Ukrainian immigrants to study in the schools of the Greek Orthodox Archdiocese of Australia.
"Beyond our prayers and moral support for our Ukrainian brethren, we are also endeavouring to be practically by their side," the Archdiocese said in a statement about the scholarships.
This decision was made at the 13th Meeting of the Bishops of the Archdiocese, which took place in Sydney on March 28-29 under the chairmanship of His Eminence Archbishop Makarios of Australia.
During the first day of deliberations, the meeting focused wholly on the recent Ukraine – Russia crisis and the Bishops called on His Holiness Patriarch Kirill of Moscow to mediate between both countries.
"Until recently, His Holiness hastened to send messages of sympathy to leaders and peoples on the occasion of natural disasters, catastrophes, military conflicts and other matters of social misery, but now he remains provocatively silent in the face of this tragedy that has shaken our entire planet," the statement reads.
"The lives of leaders are judged by history and we will certainly not be judged only for what we did but also for what we could have done and did not do."
The Bishops concluded their meeting by asking for "those in position of authority to stop the weapons of war and for Ukraine to celebrate a resurrection before the glorious Resurrection of our Lord."
Source: Greekherald.com.au