GREEKS ABROAD
'More than just a language': Sydney students explain why they learn Greek
According to the latest statistics nearly one in five people living in Australia speak a language other than English at home, with Greek remaining in the top ten dominant ones despite a decrease in recent years. 
From the 1820s when the first Greeks came to the country through to the mass migration periods that occurred between the 1950s and the 1970s, when Modern Greek programs were introduced at all levels in the Australian education system, students of different backgrounds continue to learn the language.
On the occasion of International Greek Language Day on February 9, Macquarie University Modern Greek students Safia, Jorden and Mamadu explain why they chose to learn a different language.
Safia: 'So many words in English have Greek origins'
Born and bred in Maroubra to a Lebanese father and a Romanian mother, Safia, 26, decided to return to university last year to study Speech and Hearing Sciences after her career as a dental assistant reached a plateau.
"I looked at the languages available and Greek just made the most sense! My partner is Greek and Australian so I thought it would be really helpful as a way of connecting further with his family, especially his father who immigrated to Australia from Greece as a young man," she says.
"Greece is also my favourite holiday destination and so I thought it would come in handy in the future when I return. This time I will be able to say a lot more than just 'γεια σου!'"
For Safia, acquiring a new language requires time and dedication but it's fascinating.
"So many words in English have Greek origins -I sound like the dad from My Big Fat Greek Wedding… but it's true!
"It's also exciting when I learn a Greek word that is semantically similar to a Romanian word, meaning they're cognates -words that sound the same and mean the same thing but in different languages."
Asked about her favourite Greek phrase the student says it's "πάμε να φάμε" (let's go eat).
"It's random and sentimental but one of my closest friends that I met in high school is Greek and for as long as I've known her, we've stopped at her grandmother's house so many times over the years to check in and see how she is going.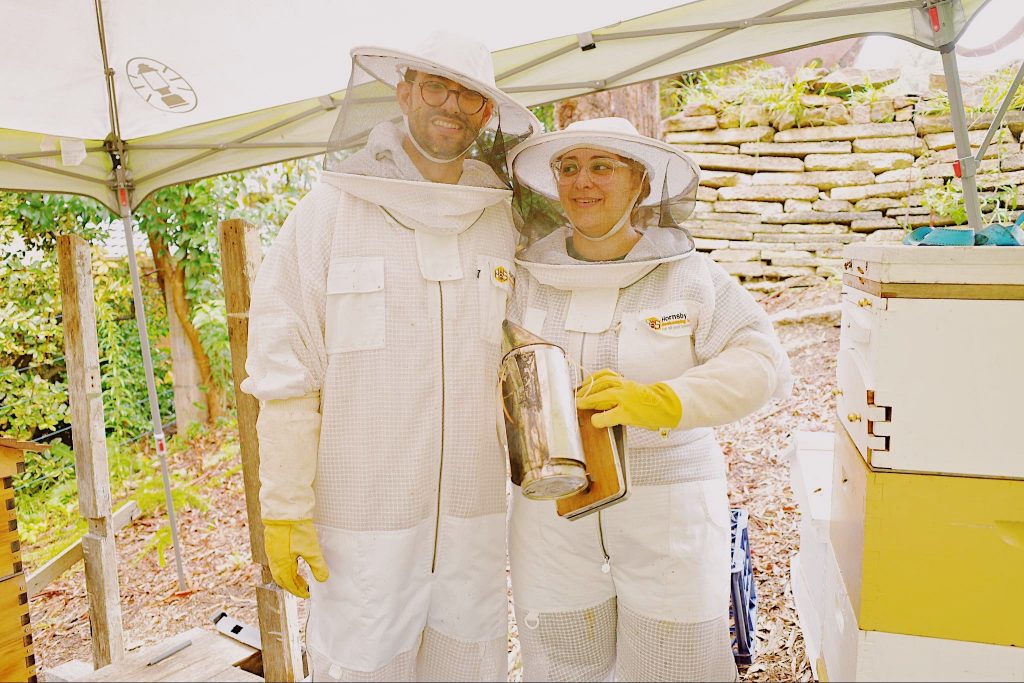 "Then we'd usually head out to grab some food. Whenever she [grandmother] would ask my friend where we were going, she would reply to her grandmother "πάμε να φάμε". After years of hearing that phrase it became a part of my vocabulary and I'd ended up saying it too."
Her advice to people who wish to learn Greek is "to immerse themselves in it as much as possible".
"Learning any language as an adult can be difficult and it does require dedication and patience. But it is so rewarding once you start stringing together sentences and communicating! 
"Greek is such a vibrant, rich and beautiful language which is representative of the history, culture and its people." 
Jorden: 'Take every opportunity to speak Greek' 
Jorden, 22, whose maternal and paternal grandparents hail from Greece and North Macedonia respectively, recently completed his undergraduate studies and says he chose to learn the language as a way to expand his intellectual capacity.
"I chose Greek specifically because I really enjoyed the company of my Greek family members, and because the Greek language, although not unchanged, is one of the oldest known languages, and many of the classics were written in Ancient Greek," he says.
"What fascinates me are the connections and similarities between Greek and English, the points at which the languages intertwine. 
"Detecting these similarities not only helped me to grasp the language more effectively, but also gave me a deeper understanding of where some English words come from. Furthermore, I thoroughly enjoyed learning about aspects of Greek culture alongside the language."
Asked about his favourite expression Jorden says it's "Μάλλιασε η γλώσσα μου" meaning 'my tongue became hairy' because I have tried to tell you something many times.
"Metaphor is a common theme in Greek sayings and expressions, and that's exactly why I love them!" 
His advice to aspiring Greek learners is to "not allow the magnitude and difficulty of the task to deter you."
"Once you grasp the basic elements of grammar, you can spend hours practising and absorbing vocabulary by reading and writing in your own time. Start off with very simple texts that you can understand, then progress to more difficult ones, and do not be afraid to use a dictionary! 
"Speaking can be more difficult to practice, especially if you are like me and do not have native speakers around frequently. I overcame this obstacle in my second year by teaming up with a classmate of mine who was a native speaker, although not formally educated, and together we practised speaking a few times each week," he says.
"Take every opportunity you can find to speak Greek, and you will find that you will improve very quickly."
Mamadu: 'More than a language'
Mamadu, was born in Sydney to parents from Sierra Leone. He undertook Greek studies as an elective to better understand her Greek group of friends.
"What's interesting about the Greek language is that it massively differs from the English language, being the male and female vowels, pronunciation, structuring of sentences, and that a lot of other languages follow a similar structure so I thought it would be a great starting point," he said.
"One of my favourite quotes is 'Έτσι είναι η ζωή'. This is a saying that roughly translates to "Life is Like that". Meaning that some things in life are out of our control."
Mamadu explains that learning Greek has given him an insight on how Hellenic culture has influenced the western civilisation.
"The culture is so rich and deep that you definitely get more out than you put in. When learning just the language, you can see how it has actually transgressed over to even the English language and even played a part in the Australian culture for instance. 
"Greek is more than just a language. It comes with the rich cultural background and deepens your own knowledge making you more conscious of the people around you," Mamadu says.
Source: Greekherald.com.au